Please join us for the 16th Annual Western Loudoun Art & Studio Tour
The tour will be held June 2, 3 & 4, 2023 — Friday, Saturday & Sunday, 10:00am - 5:00pm!

Thank you to everyone who participated in the 16th annual tour!

We can't wait to see you in 2024!

---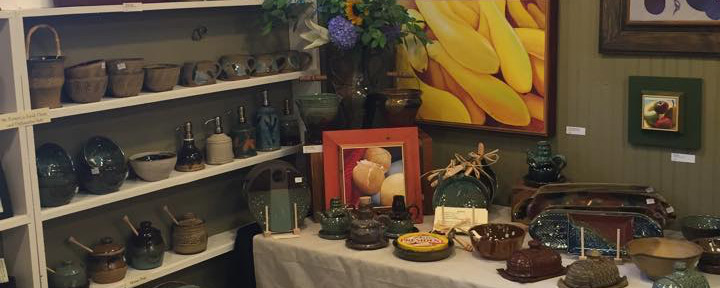 Free and open to the public
The Western Loudoun Art and Studio Tour offers a weekend of art, shopping, and relaxation. Meet more than 40 talented artists as you wind through the scenic countryside and historic villages of western Loudoun County. Enjoy paintings, pottery, jewelry, photography, fiber, sculpture, and more!
Mission:
To help promote Loudoun County as a scenic and cultural destination
by producing a tour of our county's visual artists to celebrate their work and
to provide an educational experience for the public.
Goals:
For Visitors
Visitors experience personal interaction with professional artists and have the opportunity to view their work processes
Visitors are given an opportunity to visit and support our artists
Visitors experience Loudoun's other attractions, restaurants, wineries, and shopping opportunities
For Artists
Artists promote and offer their work for sale in a studio setting
Artists demonstrate their value as a cultural and economic resource for Loudoun County
The Studio Tour serves as a vehicle to bring the Loudoun County visual arts community together
For the Community
The Studio Tour becomes an annual tradition
The Studio Tour is recognized as a significant event in helping to brand western Loudoun County as an arts destination
Visitor comments

about previous tours
Loved the Tour!
Lots of fun!
The artists are always so informative and a pleasure to talk with.
Great seeing art where it's created.
Thoroughly enjoyed the day. It is so nice of the artists to share their talents with us.
Enjoyed meeting the artists and seeing W. Loudoun County.
Wow! So much talent!
Great way to meet local artists and see their work.
I can't believe all these amazing artists moved to one local area!
Can't wait till next year!
---
Volunteering with the Tour is a great way to show your support for the visual arts!